TESTIMONI PRODUK BEAUTY : COPSDEREVE LENGGERIE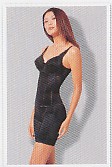 Corpsdereve - Our Secret Is None Other Than Corpsdereve
1. "Elken's Corpsdereve Lingerie Has Made Possible To Me What Was Once Almost Impossible !"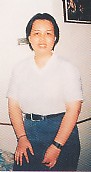 Catherine Chan Ming CHoo
Weight problems have been my ultimate dilemma in life. I suffered from obesity. There was a point in time when I looked exactly like a 'barrel'. The sight of my tights was an eyesore as they looked like two ugly columns of lotus rhizmes. I would actually grow fatter by the day. It resulted in me losing all confidence, as it would be so hard for me to walk with my head up. I was embarrassed at what I had turned out to be.

My mum felt pitiful and scared that I may not be able to get married; therefore she enrolled me for many weight loss programmes and a liposuction. The liposuciton performed 10 years ago cost my mum as easy then thousand ringgit only to be wasted as I regained weight soon after. I then attended aerobic classes hoping that it would do me good. However, I gained weight every time I stopped.

The presense of Elken's Corpsdereve Foundation Lingerie had rekindled my confidence and enabled me to walk confidently once again. I have now achieved a figure that I could not even dream about before. My waistline had dropped from a crazy 38 inches to an incredible 28 inches. My weight too had decreased to 57kilos from a huge 93 kilos. At this stage, I am very much satisfied with the results.

Elken's Corpsdereve Foundation Lingerie had made possible to me what was once almost impossible.

2. "My Body Curves Have Remarkably Improved !"




Mok Ming Jiuan
I used to work as a fruit hawker. After my fifth delivery, my body grew out of proportion, drastically compared to my other 4 deliveries. I lived with such a figure until back in 1998. I met an old friend of ine who introduced me to Corpsdereve Foundation Lingerie. He got me interested immediately with the offer, since it was exactly what I was looking for. I began to wear it and continued for 4 whole months straight only to find notable improvement in my figure.

After one year, my figure and body curves transformed remarkably. I reduced my weight from 75kg to 63kg. Would you believe me if I said that today I am a grandmother with 2 lovely grandchildren ?

This is why I have 100% confidence in sharing Corpsdereve Foundation Lingerie with all ladies around me.


3. "I Now Have The Body I Once Had During My Teens !"




See Mee Kiew
My body shape had experienced a drastic change ever since I gave birth to my first daughter many years ago. My waistline has increased from 20 inches during my teens to well above 30. my first-born was through a cesarean; therefore it was not possible for me to have traditional massage or exercises. 5 years later, my second child was born and this made my body shape from bad to worse. Even my husband started to worry and suggest ways on how I could lose weight. I was so ignorant towards weight-losing, as I never actually thought that it was possible for me to put on weight. Then, my prayerswere answered as a friend of mine introduced to me Corpsdereve Foundation Lingerie. She explained to me that best results could be achieved if it is worn during the confinement period. I used it for more than 10hours a day despite her saying that it should be worn 8 hours.
3 months later I could already see obvious improvement in my figure. I now have the body I once had during my teens and I am very proud of it. My vital statistics are now a dream come true, 36, 26, 36 compared to a 42, 36, 44 that I used to be formerly.
Thank you Elken and thank you Corpsdereve Foundation Lingerie.

4.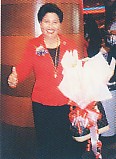 Kam Che
Hi, I'm Kam Che, I am over 60years old and I live in Subang Jaya. In the past , I was fat and weighed 150 pounds. I always get the large clothing to cover up my fat. I took many types of slimming tablets, consulted doctor, massage etc. but to no avail. One fine day, I tried Corpsdereve and after 3 months later, I lost another 20 pounds. To my happy surprise the fat accumulated at my waistline was gone. My doctor was surprised when I went for my annual medical checkup. Now, I'm becoming healthier.

Last but not least, I would like to thanks Corpsdereve and Elken. Both give me confidence, good health and beauty. For a woman above sixty, what else could I wish for ?


5.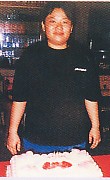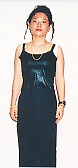 Goh Bee Chen
My name is Gooh Bee Chen, I am from Negeri Sembilan. Before I joined Elken, I always despised myself due to my large size. When I was twenty years old, my weight was 80kg. I lose total confidence and avoid going out with friends. I spent a lot of money trying to lose wight, I even took many types of tablets, wore other brands of lingerie and tried many exercise equipment, but none of them worked for me.

Later on I met Hua Jie and I was uncertain whether to try Elken's way of losing weight. After much encouragement from my mum and Hua Jie, I joined Elken and took Lactose-S, Hi-fiber CE, Win EPA and also wore the Corpsdereve Lingerie. I reduced my weight from 80kg to 56kg and my waist from 36 inch to 28 inch within two months. It soon gave me the ideal figure I desired. I would like to drink Elken for giving me confidence and beauty. I am sure this method will also benefit others as well.


6.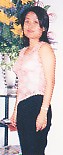 Since 1987 (Form One) to 1997, I have been increasing my weight from 46kg to 54kg, but my height remained at 154cm. Thus during the years 1991 to 1996, I took up 2 days aerobic class, 2 days of swimming, 2 days of dancing and a day of hiking every week. But my weight remained unchanged.

In 1992, when I first started working, my colleague and friends always tease and call me names because I was fat. Some middle aged ladies were even mistaken about my age due to my size. The worst was I faced some difficulty when clothing is concerned.

In 1997, I tried Elken's Health Food. I reduced my weight from 54kg to 46kg within 8-10 months. I have been wearing Corpsdereve since February 1998 to keep my body in a better posture & figure. Since then, my friends and I found that it is a perfectly effective. Now, I find it easier to buy clothing.

7.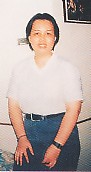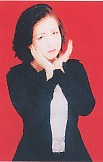 "It this me ?", I always despise myself due to my huge size. People used to teased and call me "fatty". I frequently face problems when clothing is concerned. I spent a lot of time and money trying to slim down. But unfortunately, all is in vain. At least, I gave up.

Few years later, my upline Mr & Mrs Kenny Yap shared with me regarding Elken's lingerie product – the Corpsdereve. At first, I was skeptical due to my previous experience. But finally, I decided to give it a try. During the fitting, I could feel that something is different. My body shape seems to have balanced up. It gives me ideal proportion of figure. I would like to thank Mr & Mrs Kenny Yap for introducing this wonderful lingerie product to me.

After much consideration, I bought a set of Corpsdereve and I wear it everyday and the highest is 16 hours of wearing in a day as it is very comfortable. After 1 month's of wearing Corpsdereve and supplemented by taking Elken Lacrose-S, Spailen Spirulina and Hi-fiber CE, I was amazed that I lost 12 kg and I have to change my long Girdle and Waist Nipper to 1 size smaller. Now, I am confident with Corpsdereve.

My confidence in Elken's business is further enhanced as my senior upline Mr Marlboro Chew and Mr Jeffery Loh help me to introduce Corpsdereve to my friends. I managed to sell 8 sets of Corpsdereve withtheir assistance within a short period of 3 weeks. I would like to take this opportunity to thank them.

Hey friends, if you do face the same problem as I do, please give Corpsdereve a try. I am sure Corpsdereve will be able to help you to gain just the figure you desired. "I love you, Corpsdereve".